The PARE Homepage (https://onlinepare.net) provides an extensive list of demo PADs that are available to all of our users. As long as you are currently logged into your account, you can access the list under Document Demonstration Links which can be found under the main homepage of PARE.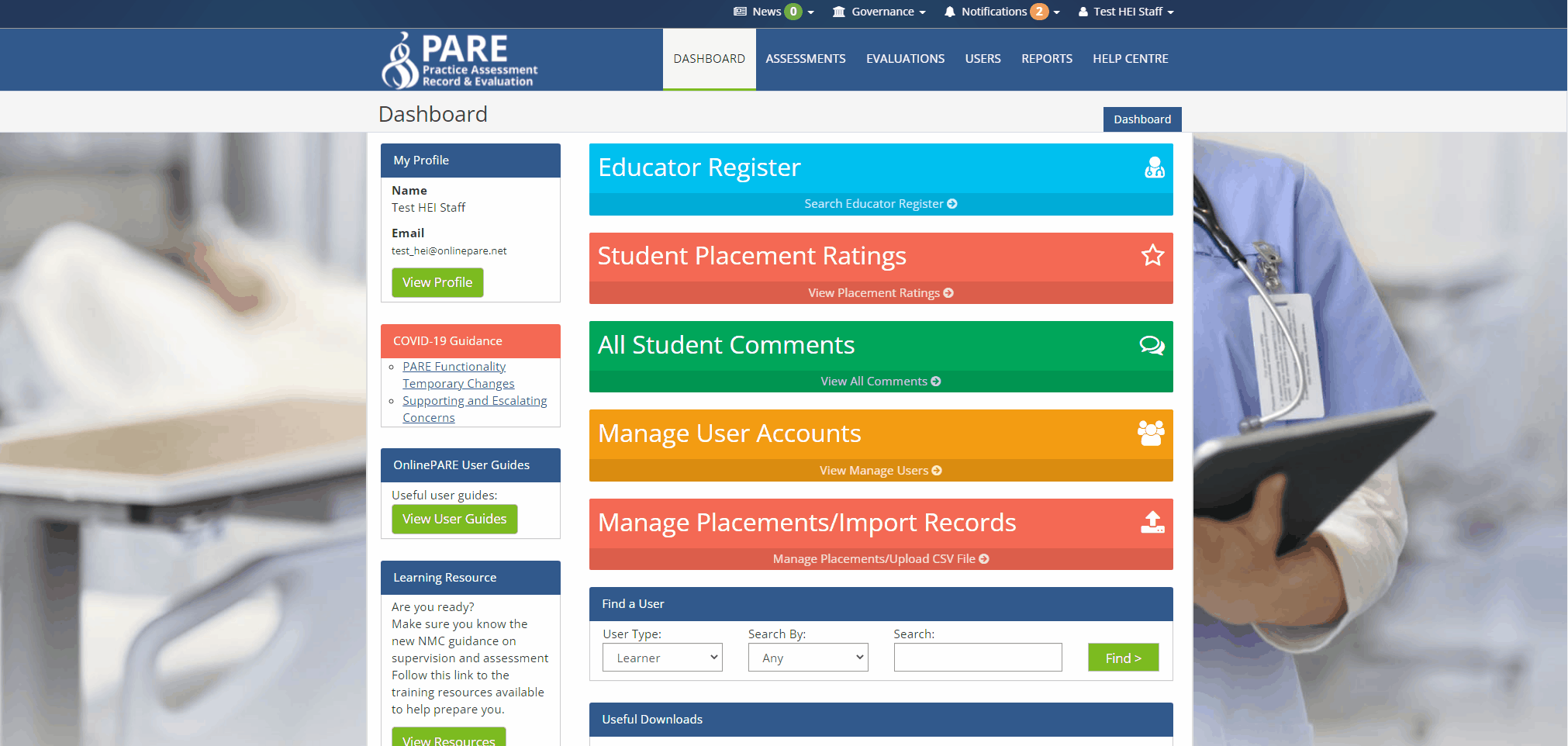 This list will only cover the brief of what PARE offers in terms of how the PAR Documents looks from a User perspective, and the list of documents provided here are only for the purposes of 'taster' sessions for new users who wish to get a further understanding of how PARE functions from a learner or educators account.

If you are looking to view a specific demonstration document that is not listed on the homepage, then please raise a ticket to the OnlinePARE Support Team, who can accommodate your request.